Air Purification System in Kittitas/Yakima Counties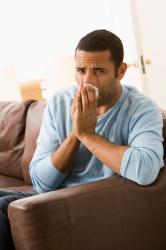 Did you know that the majority of allergies and respiratory problems are caused by airborne contaminants in the environment? In Kittitas/Yakima Counties, these contaminants can include dander, dust mites, pollen, smoke, pet hair and mold. But despite their prevalence, these and other contaminants can be cleaned from the air with the use of an effective air filtration system. That's where we come in.
Air Control Done Right
At One Hour Heating and Air Conditioning, air quality control is our specialty, and we pride ourselves on going above and beyond the call of duty to provide our clients with air filtration and purification systems at affordable prices. We are unwaveringly committed to setting the industry standard for workmanship and service, and we truly value our residential and commercial customers across Kittitas/Yakima Counties.
The Quality Service You Deserve
When you get your air filtration system installed by One Hour Heating and Air Conditioning, you can rest assured that our work will be completed on time, and that you won't be left with a mess at your home or place of business afterward. So if you're looking for a quality air filtration system, you can count on us for honest, professional and competitively-priced service.

For more information or to schedule an estimate for an air filtration system, contact us today.
Our Difference
How do you know a company cares about the quality of their work? They stand behind it - that's how. At One Hour Heating and Air Conditioning, the warranties and guarantees are industry leading because of our experienced technicians and the high quality parts we use. Our technicians are friendly, clean, polite, drug-free and experienced--and our techniques are state-of-the-art, guaranteed!
A Family Of Home Services:
Strong partnerships and a national support system.